Posted: Friday, January 5, 2018 7:39 AM
---
84"H Metal Boltless Rivet Shelving with 5, 6 or 7 Shelves
Boltless shelving in stock! Space-saver shelving
There are no tools needed in assembling this unit. It is Boltless, therefore there are no nuts and bolts that need to be tightened.
(From 250 lbs. up to 350 lbs. shelf capacity.)
*Prices start at $70.47*
36"W x 12"D x 84"H ( 5 shelves)
AVAILABLE IN OTHER SIZES AND WITH 5, 6 OR 7 SHELVES PER UNIT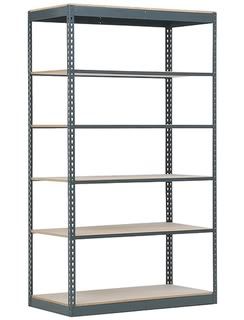 (Pictured is the 6 shelf unit.)
We also sell: storage shelves, warehouse racks, metro style wire shelving, industrial shelving, storage bin shelving, bulk racks, fastraks, tire racks, stock racks,
plastic carts, storage bins, boltless shelving, pallet racks, chrome wire racks, industrial shelving units with particle boards, workbenches (stationary or mobile),
bulk storage shelving with particle boards, rivet shelving & shelving units of different sizes
Rivet rack shelving, boltless rivet shelving, double rivet shelving, low-profile rivet shelving, rivet shelves, boltless rivet shelving, single rivet shelving,
rivet shelving, black powder coated wire shelving
Serving the San Francisco Bay Area
Please visit us online for details:
http://independentsalescompany.com
Or call 650-345-3746 for your no-obligation "free Quotation".
WILL CALL and Out of state delivery also available!
• Location: San Francisco Bay Area, Santa Cruz

• Post ID: 15869977 santacruz
Play it safe. Avoid Scammers.
Most of the time, transactions outside of your local area involving money orders, cashier checks, wire transfers or shipping (especially overseas shipping) are scams or frauds.
Report all scam attempts to abuse@backpage.com.